Create Inspired & Beautiful Landscapes
At Landscape By Design we believe in achieving extraordinary landscaping Perth that is beyond your wildest dreams.  We are driven by creating breathtaking outdoor spaces that are both beautiful and functional. We work with you to understand your needs and to deliver a design project that's a true work of art.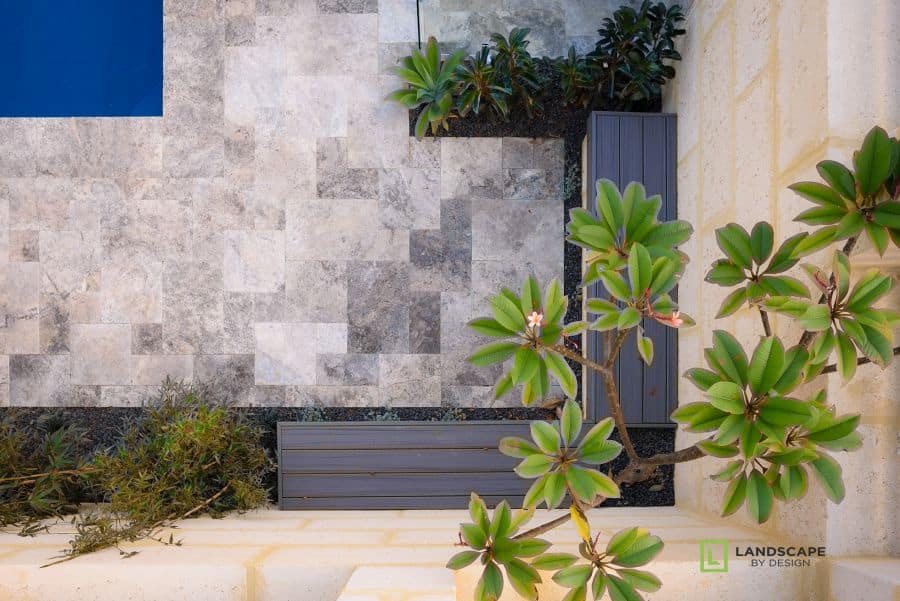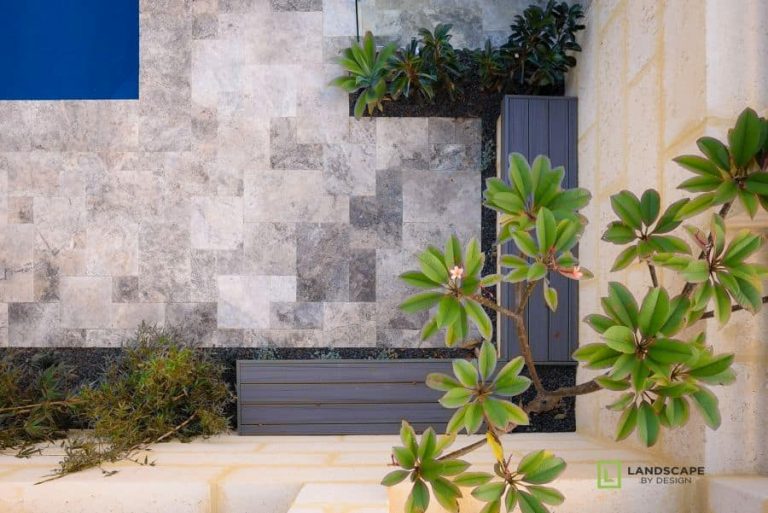 TAILORED PERTH LANDSCAPING SOLUTIONS
To Fit Your Vision & Budget
Why Design & Build Your Landscape With Us?
Landscape By Design creates beautiful design-focused landscapes that are truly innovative and breathtaking. Even if you have an outdoor space that you have found difficult to work with, our design team will come up with ingenious out-of-the-box solutions. We are landscapers Perth who specialise in creating gardens that reflect your particularly unique sense of style and taste.
What Sets Landscape By Design Apart
Our Landscape Design & Construction Process
Here at Landscape By Design we ensure that the landscaping Perth process is as simple and hassle-free for you as possible. We want you to enjoy the journey and be as hands on or hands off as you choose.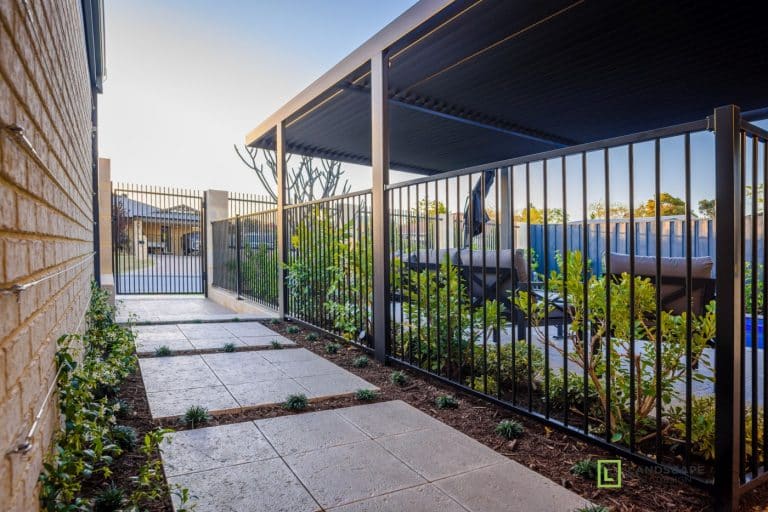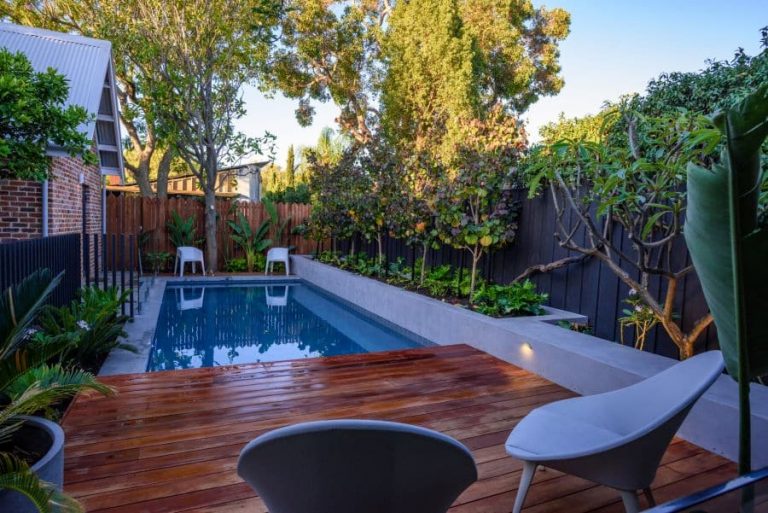 Meet Our Professional Perth Landscaping Team
We understand just how much of a difference that professional landscaping can make to a space.  It's a big investment so our team is here to ensure that everything is carried out perfectly as per your instructions. We have a wealth of experience that is backed up by a portfolio of satisfied customers.
Design The Landscape Of Your Dreams
At Landscape By Design, we employ technologies such as 3D renders of gardens to give you a really clear picture of what your garden will look like complete. These make our designs come to life even before we have touched your soil. We really do find ways of making your vision a reality!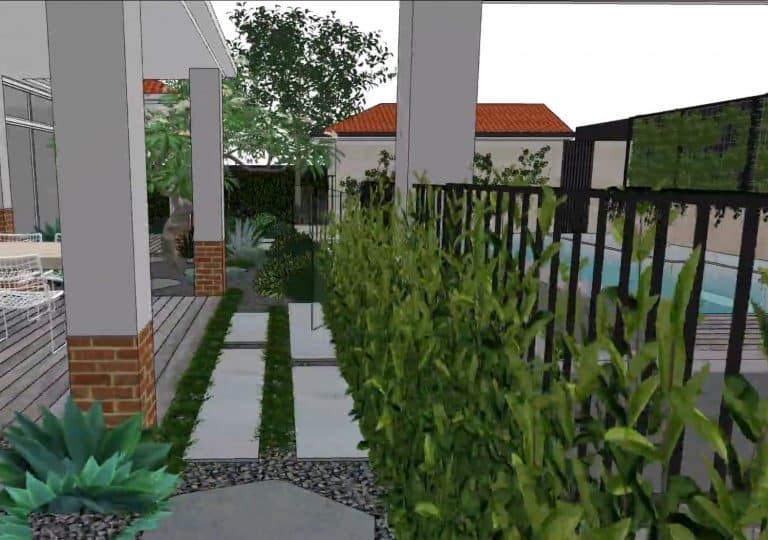 LANDSCAPING COMPANIES PERTH
Planning out a whole new landscape is an exciting time. Your garden should be an extension of your home and of who you are. As Perth Landscapers, we work closely with you to understand your needs and requirements. We always provide comprehensive quotes with no hidden extras. Additionally, we always turn up on time every time. Find out why we are leaders in our field by getting in touch for a quote today.
If you are search for a Perth landscaper near you, and you live in Perth then you are in luck!
At Landscape By Design, we create beautiful livable landscape design Perth to suit even the busiest of people. Our landscapes are created with your own specific needs in mind. We create breathtaking natural environments that truly enhance the aesthetic of your home. We specialise in creating functional yet eye-catching landscape design Perth solutions for people from all walks of life.
We create living vibrant spaces that are innovative and inspiring. Whether your yard is big or small, we make the best use of the area to achieve results you'll love. Let us breathe new life into your garden. Contact our friendly and passionate team today!
Whether you like to keep up with the latest trends in Perth landscaping or you prefer your garden to be more traditional, our team have all the knowledge and experience to bring your vision to life.
We work side by side with you from our initial quote to project completion to create an inspiring landscape you can enjoy for many years to come.
Beautiful Perth landscape design should flow from your home outward. It should be an extension of your indoor living space. With this in mind, we create cohesive designs that inspire and enchant while staying true to the lifestyle and character of their owners. Get in touch to find out why we are local leaders in our field.
It can often be difficult to find the right Perth landscapers for your project.
At Landscapes By Design, we understand that hiring the perfect team to landscape your garden can be a difficult choice. This is one of the reasons why we work with you to discuss your requirements and lifestyle in detail so we can bring your vision to life. We get to know you as a person so we can design your outdoor landscape to perfectly suit your tastes and needs.
The essence of good Perth landscape design is focusing on the practicalities of day-to-day living. We understand that you need your garden to not just look amazing but to also be practical. We strive to set the standard for designing and delivering attractive, useful and creative landscaping throughout the Perth area. Contact us today for a quote.